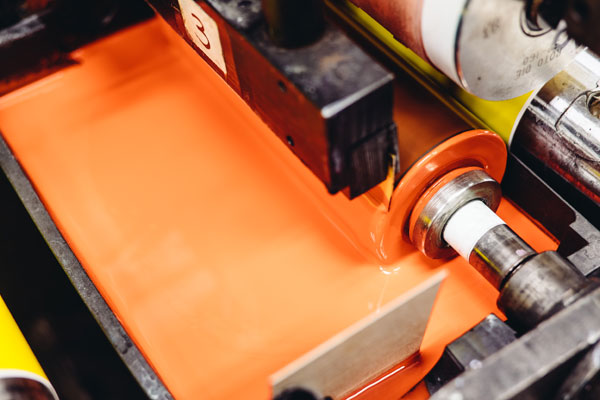 Did you think that label printing is simply running a label through a printer without much additional consideration? While the customer service at Seneca Label makes it that easy, the technical ability to produce a quality label for your needs requires the expertise that comes from our 45+ years in the custom label printing business.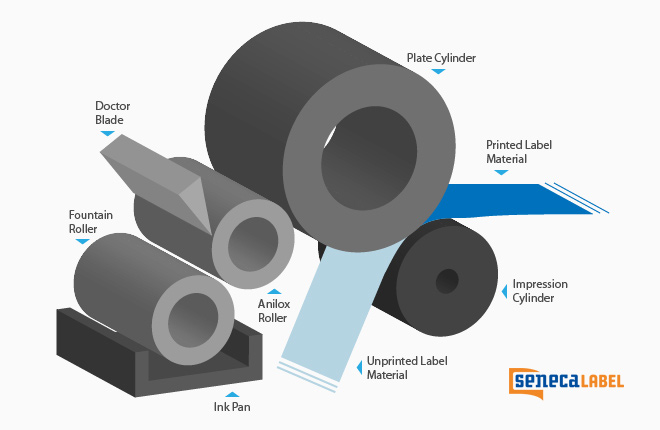 A custom label can be made up of five different layers.
The Liner layer, which is usually discarded, serves to keep your label in pristine shape until it is ready to be applied. The type and thickness of liner is critical to a label's ability to be mechanically and automatically applied.
The Adhesive layer is where your custom label meets the product surface. Careful attention is given to the application's surface type, surface temperature, environment, and end use conditions for the label.
The Face Stock is the third layer. We match the face stock according to your label application. Different temperatures and moisture levels will require different types of face stock. This is the layer, which receives and displays the printed image.
The area of most concern in any graphic related industry is the printed image. This is the ink that is applied to the label. Our quality presses print the optimum image, which gives your label a professional look and reflects your brand. Spot colors, PMS colors, 4-color process, and 7-color printing, all get done by Seneca on a daily basis.
The top layer, which is not always required, consists of a coating or overlaminate, applied in the final step of the label printing process. This is the layer that can be used to protect print, make a label more durable, and add a finishing touch to your label.
The teammates at Seneca Label are experts in recommending the correct custom label materials at each decision point. Call Seneca Label and let us provide a solution that matches your exact label need.